The Seed Cycling Subscription Box

📦🩸
I'm the creator of Bia; the seed cycling subscription box!
I'm a women's sexual wellness specialist, yoga teacher, and trained doula.
I have used seed cycling for several years to help regulate my periods and balance my hormones.
I love that seed cycling is easy to do, gentle on the body, and connects me to my menstrual cycle every single day. I wanted to create a subscription service to make seed cycling more convenient for those who already practice the protocol and for those who are curious.
Wondering how to seed cycle? We've made it simple.
Consume 1 - 2 tablespoons of the Follicular blend from
the first day of your period until ovulation (usually around day 14 of your cycle)
Then switch to 1 - 2 tablespoons of the Luteal blend for the remainder of your cycle. 
It is best to consume the seeds ground so
that you are able to digest them and have the nutritious properties benefit you fully.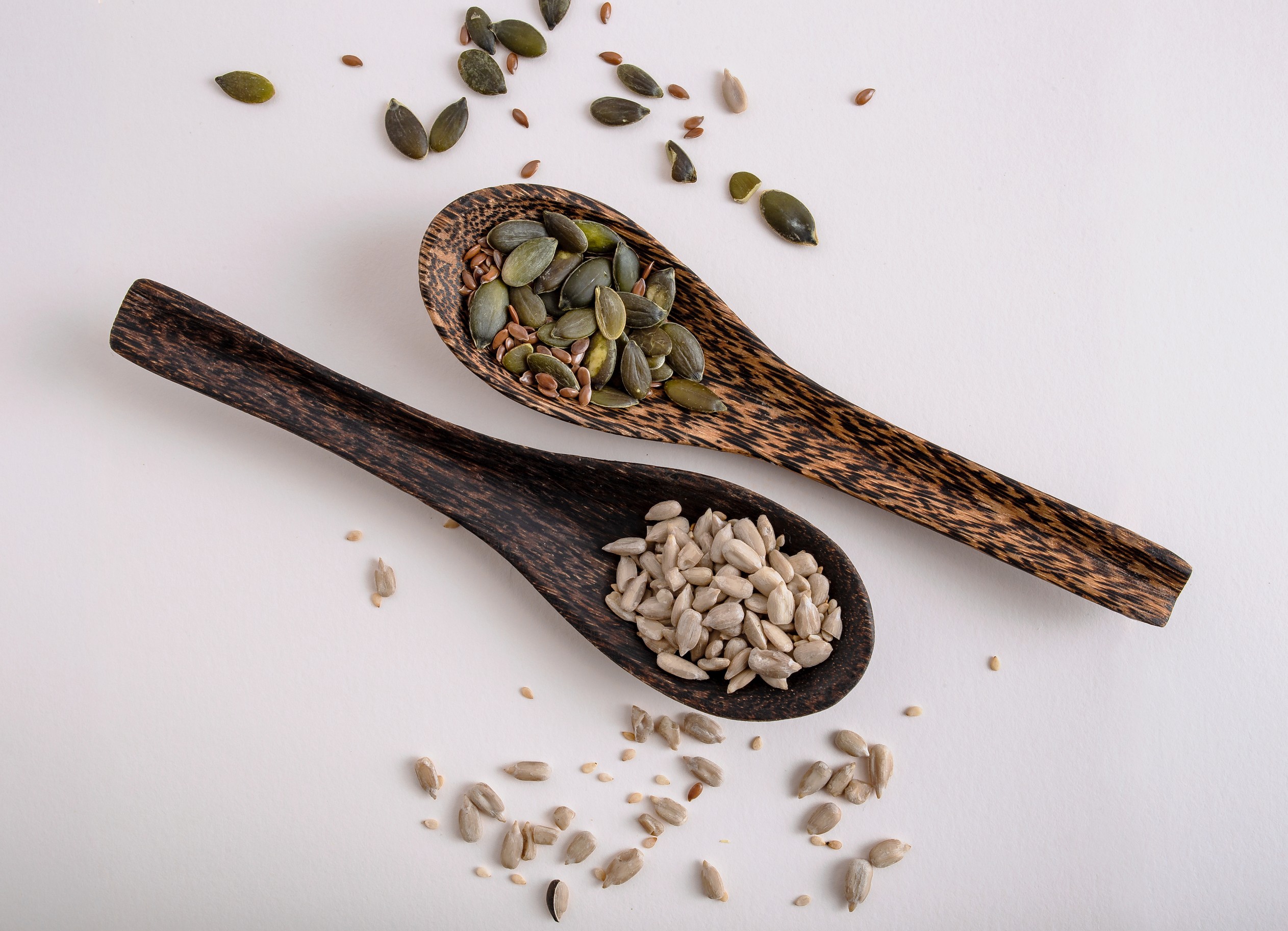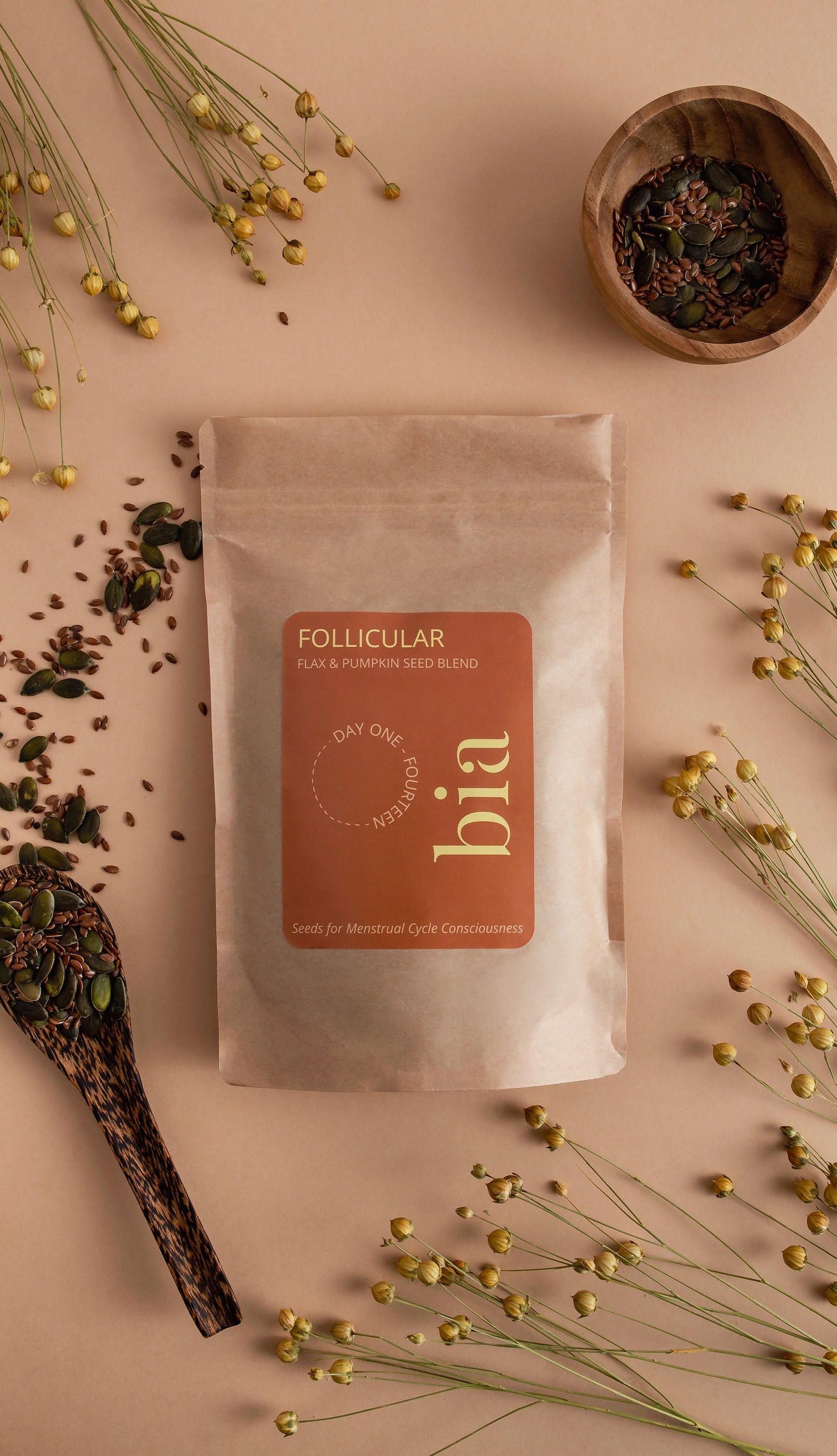 Organic Brown Flaxseed (Linseed) High in antioxidants called lingans. Lignans are phytoestrogens that inhibit the behavior of estrogen, increasing or decreasing the levels as needed.
High in protein, fibre, B1, magnesium and manganese.  They are actually one of the richest sources of plant based omega 3 fatty acids (also called alpha-linolenic acid – ALA).

Organic Pumpkin seeds High in iron, protein and magnesium while being a source of fibre and zinc. Pumpkin seeds are believed to promote estrogen production in preparation for the next phase of the cycle.
Organic Natural Sesame seeds
Similar to flaxseed, sesame seeds contain lignans that may inhibit estrogen levels from increasing too much. These tiny but mighty seeds are high in Calcium, Manganese, Iron, Copper and a source of Thiamin (B1), Pyridoxine (B6), Magnesium, Phosphorus and Zinc.
Organic Sunflower seeds 
Nutritionally dense with a variety of vitamins and minerals such
as zinc which protects the body from oxidative stress.
The vitamin E in sunflower seeds can help boost progesterone levels;
an important hormone in preparing
the uterus lining.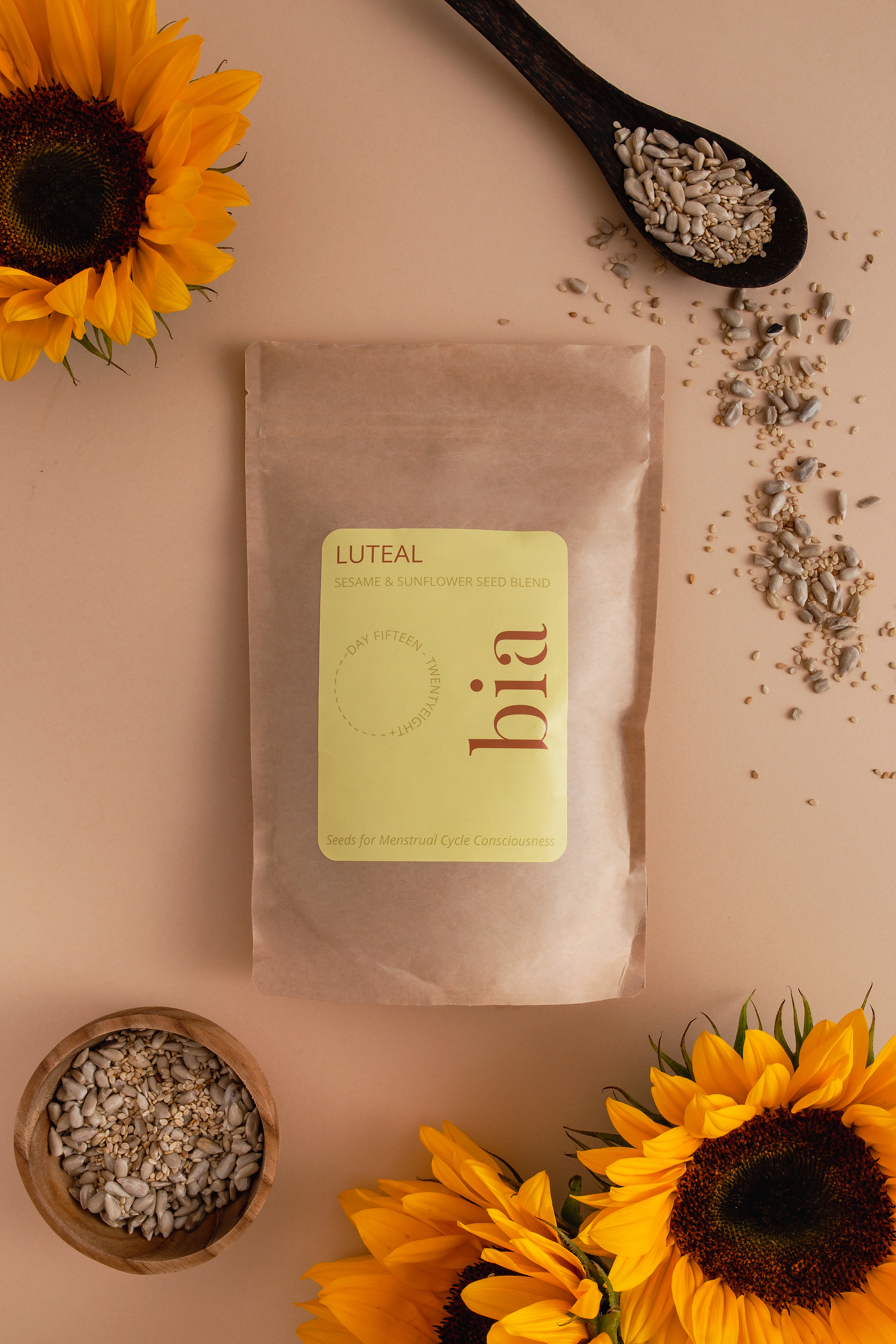 Take the quiz to learn if seed cycling is for you!